Bhutan is considered to be the happiest country in Asia and the 8th happiest country in the world. For travelers, this place offers amazing experiences that they come seeking for. Here is Anuj's Bhutan trip experience that tells you why people seek an escape to this magical country.
We wanted to take a trip to break the monotony which generally happens to everyone who has a 10 to 6 office schedule daily. We Wanted to cut down on the daily stress and go to a peaceful place far from the city life of Delhi and to just relax. We were looking for a trip organizer company and we found TravelTriangle who planned a customized budget trip for us. They booked a cozy and comfortable hotel for us along with other arrangements for the trip.
Cost: INR 37000 (per person)
Duration: 5 days & 4 Nights
No. of people: 2 Adults, 0 Children
Inclusions: Breakfast, Dinner, Hotel, Transfers, Sightseeing, Arrival Assistance
Exclusions: Lunch, Entry Fees, Personal Expenses
Day 1: Arrival in Siliguri and drive to Phuentsholing
Day 2: Arrival in Thimphu
Day 3: Thimphu Sightseeing, Transfer to Paro
Day 4: Visit Tiger Nest Monastery and return to Phuentsholing
Day 5: Transfer to Siliguri for return
Bhutan is a beautiful country and this land of happiness gave us memories for a lifetime. Here are some of the best experiences of our 5 day Bhutan trip.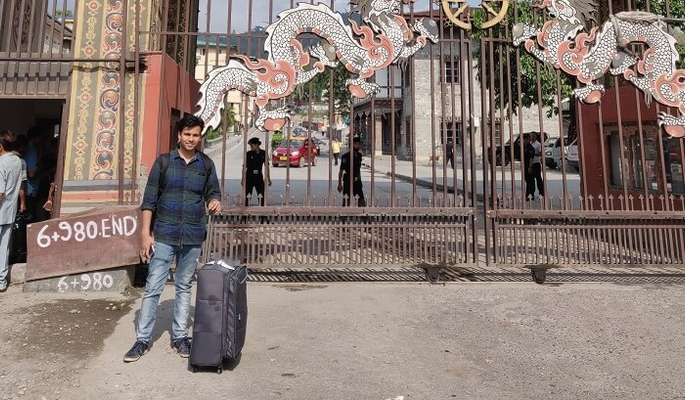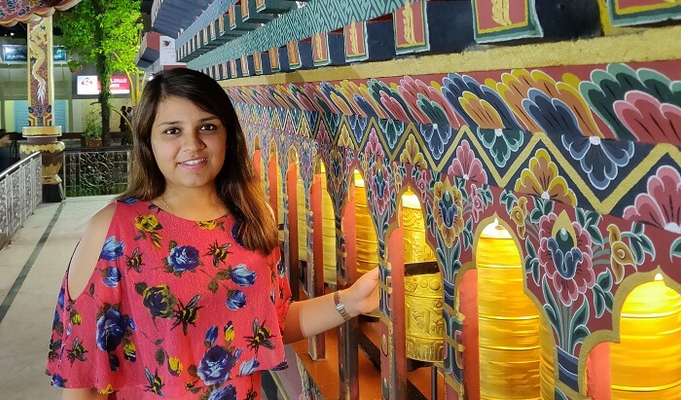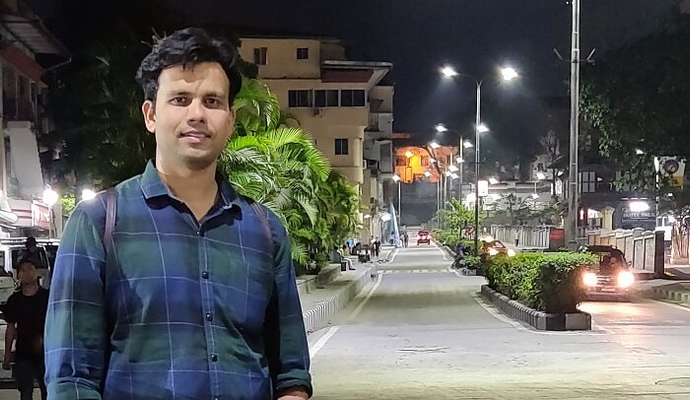 After reaching Phuentsholing, the border town of Bhutan and we checked into our hotel. After resting for some time we headed out to visit Zangtho Pelri Lhakhang. This is a temple dedicated to the founder of Tibetan Buddhism, Guru Rinpoche. The temple features beautiful Buddhist drawings depicting Guru's imagination of heaven. Statues symbolizing 8 manifestations of Guru Rinpoche are also installed here. A striking feature of this temple is its floor that bears a massive painting depicting Lord Buddha's life.
Located in the heart of Phuentsholing, this temple is perched on a hillock. Zangtho Pelri Lhakhang is set in a well-maintained park which is become a social hub for people. With monks in and around the premises and chants that can be heard from the temple, this place surrounds you with a mystical vibe. This was our first visit on this journey and we were looking forward to even more exciting Bhutan travel experiences.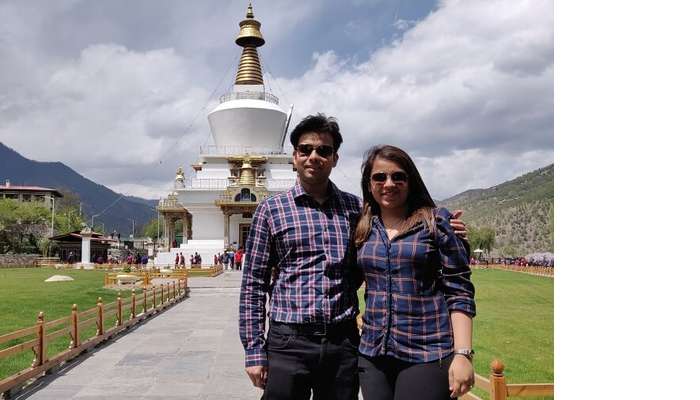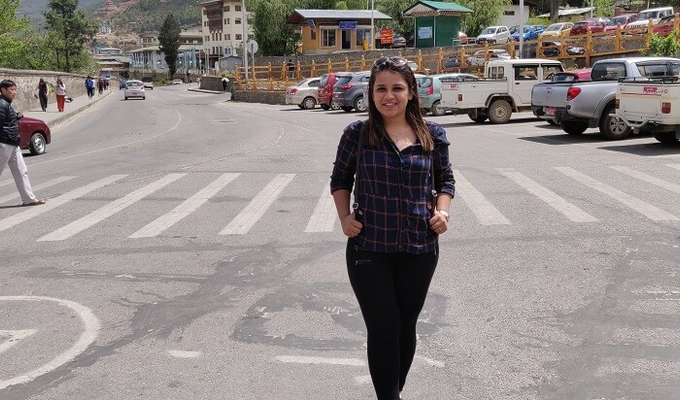 On the way to Thimpu, we visited Kharbandi Gumba. This is a monastery located in Phuentsholing, 250 kilometers from Thimpu. Set in a mesmerizing lush green surrounding, this is one of the many monasteries in Phuentsholing. It was established by the Royal Grandmother, Ashi Phuntsho Choedron in 1967.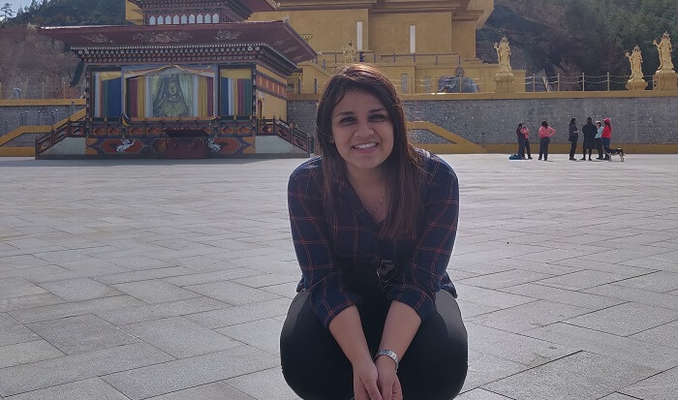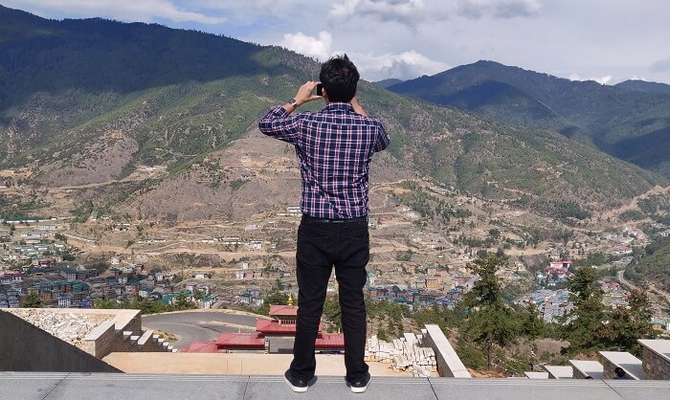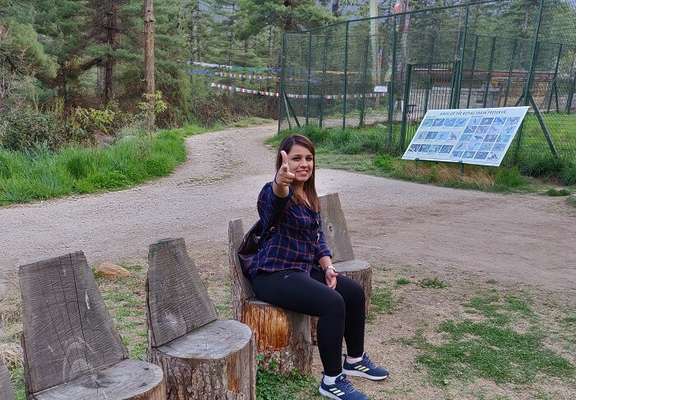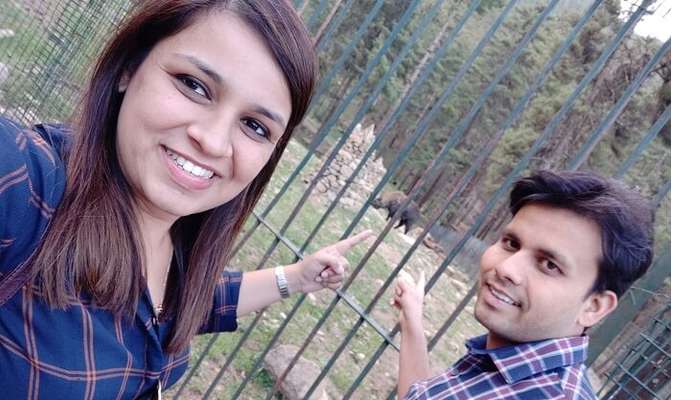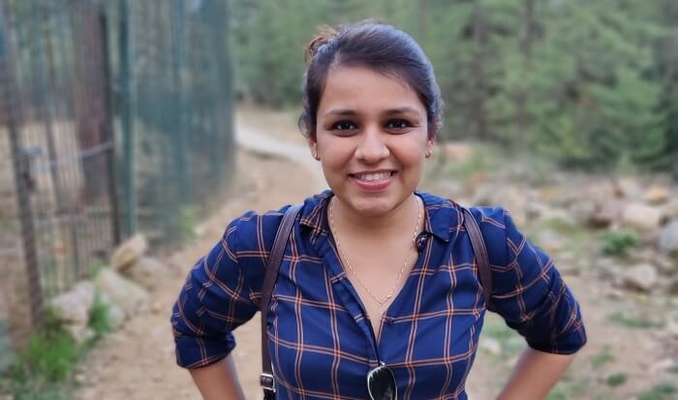 We were extremely excited about our visit to the capital city, Thimpu. This is a beautiful valley that houses many significant places of Bhutan. Our power-packed day included a visit to The National Library, King's Memorial Chorten, Takin Preserve Motithang, The Folk Heritage Museum, Changangkha Lakhang Buddha Point.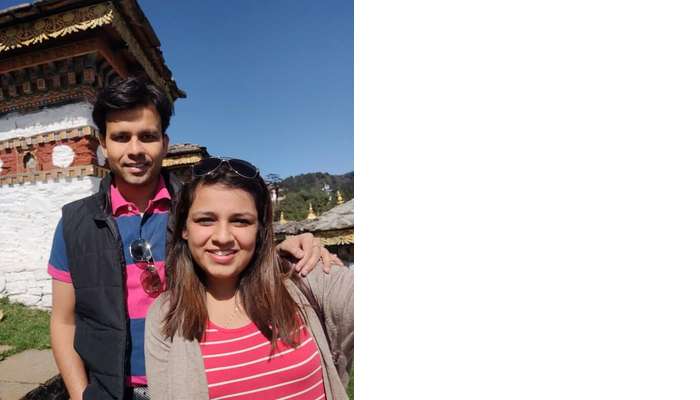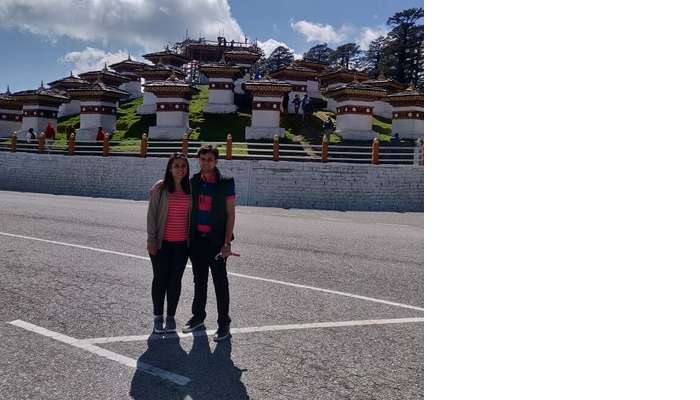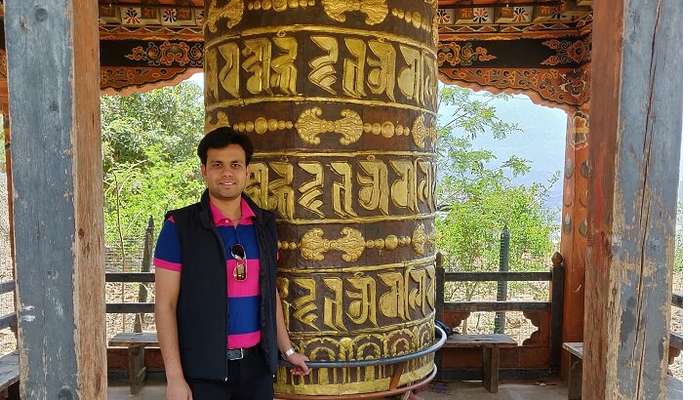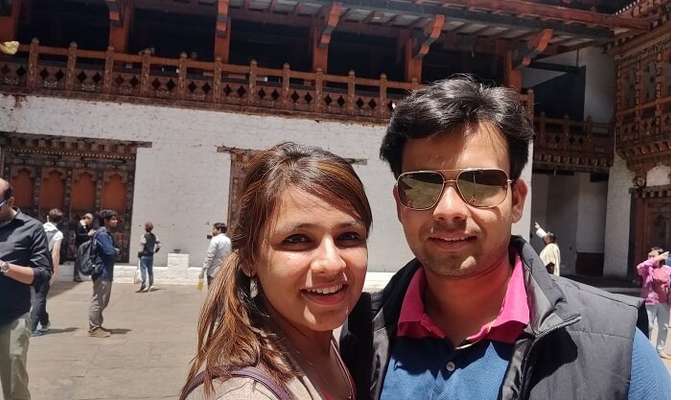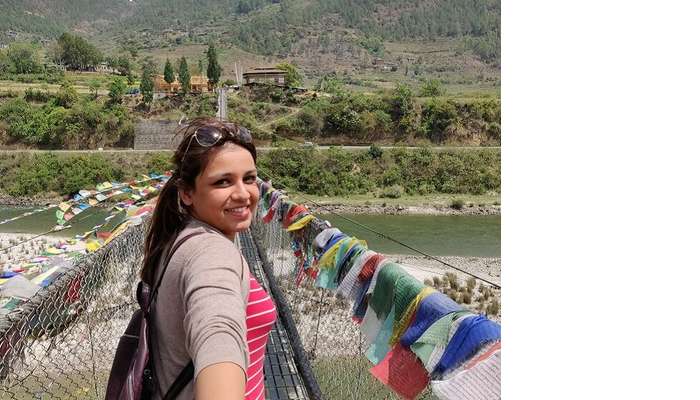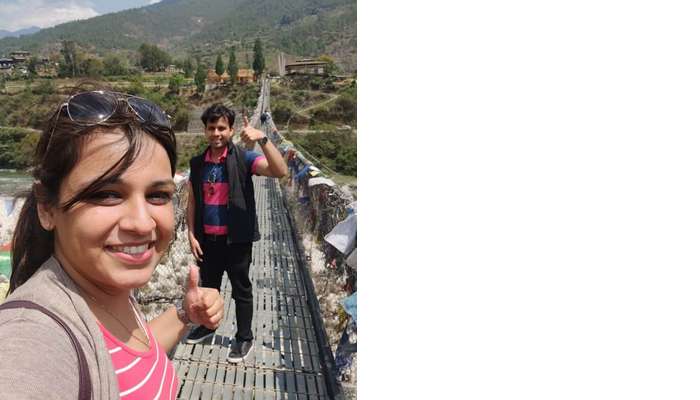 Though this was not in our itinerary, we decided to cut short our days in Thimpu and head to Punakha, Bhutan. On the way we saw the bewitching sights of Dochula Pass and the weather was also amazing. We found Punakha to be the most beautiful city of the three that we had visited. Our one of the favourite highlights was the Punakha Dzong. Here we saw the holy place where the king got married and the royal room where all the kings are coronated. The Dzong is beautifully designed with a mind blowing architecture.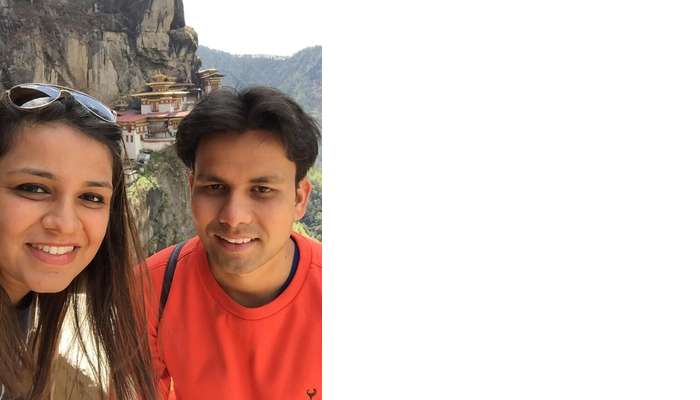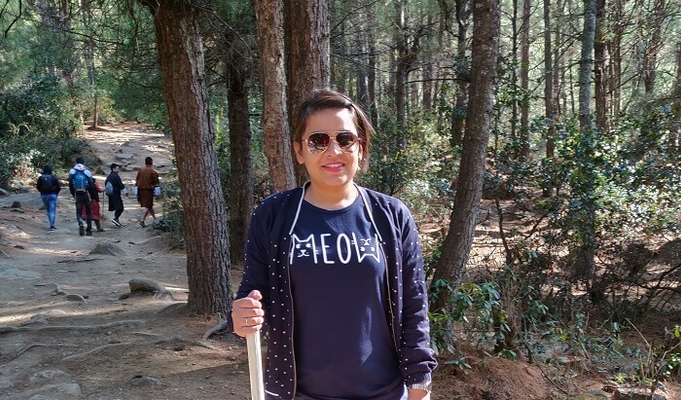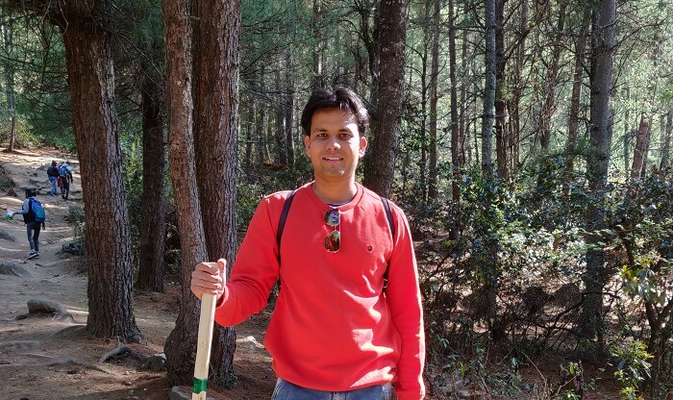 This is one of the most awaited parts of our trip to Bhutan. Tiger's Nest Monastery is one of the most popular places to visit in Bhutan. This iconic Buddhist shrine is perched on the edge of a mountain. The monastery is called 'Taktsang Lhakhang' which translates to 'The Tiger's Nest'. It is believed that Padmasambhava (Guru Rinpoche) flew to this location from Tibet on the back of a tigress from Khenpajong. This place was consecrated to tame the Tiger demon, was first built in 1692 at a cave where Guru Rimpoche meditated in a cave, in the 7th century A.D. for 3 years, 3 months, 3 days and 3 hours in order to subdue evil demons residing within it. The cave has been considered a sacred site ever since and many famous saints have travelled to meditate in it. We did a long hike to reach the temple which was tiring but totally worth it.
June is a great time to visit Bhutan as the temperature is mostly warm with a few showers. Due to the shift of monsoon, the heavy rainfall is usually experienced here towards the end of the month or July beginning, making June quite pleasant. The average temperature is around 18 °C which is quite comfortable for one to explore this kingdom of happiness!
1. Shop souvenirs from the local shops located on the way while returning from the hike from Tiger's Nest Monastery. The rates are lower.
2. The cafe at Midway to Tiger's Nest Monastery is super expensive. Carry some light snacks and cold drink juices.
3. Every city has its own Dzong. We found Punakha Dzong to be the best. Don't miss it!
4. In Punakha, there is a village and temple dedicated to the god of fertility.
5. Wear proper clothes while going to religious places like Dzongs.
6. If you are going by flight, try and get a seat at the left side of the plane to catch a glimpse of Mt. Everest. (Depends on which part of the country you are travelling from)
7. Trek to the Tiger's Nest Monastery is difficult and tiring, so carry a light bag and wear comfortable clothes. Have patience, the place is worth the effort.
8. You won't be allowed to take your phones inside the Tiger's Nest Monastery.
9. Try to bargain on prices of anything you buy.
Take a break from your routine and plan a trip to Bhutan like them. Experiencing this beautiful country is the perfect dose of happiness that you need to refresh your senses. There's a reason why they measure Gross National Happiness Index of their country.